We provide real estate appraisals in the Corpus Christi area. With over 17 years of combined experience in the appraisal industry, we have a proven track record of reducing time, efforts and costs for lenders in managing the appraisal process. Email us your questions or ask for our competitive bid/turn time at canfield@corpusappraiser.com.

We provide appraisals for:
Primary and Secondary Mortgages

Mortgage Refinancing
Employee Relocation
Private Mortgage Insurance Removal
Quality Control/Filed Reviews
Divorce Settlement
FHA & Reverse Mortgages
Home Equity Lending
Estate purposes
For sale by owner (FSBO)
Our coverage area includes:
Nueces County

San Patricio County

Kleberg County (partial - city of Kingsville/78363)
This area includes the cities of:
Corpus Christi

Portland

Kingsville

Port Aransas

Sinton

Odem

Robstown

Bishop

Taft

Ingleside

Aransas Pass
So whether you need an FHA appraisal in Corpus Christi, a drive by in Portland, a condominium in Port Aransas or a 1004 in Kingsville we have you covered. Our company utilizes technology where practical. For example, you can email us or if you need an urgent response, also feel free to send us a instant (text) mobile message (see the right hand side) or just call us. If you are searching for an appraiser in the Corpus Christi area contract us for a competitive bid . Our investment in training and technology has helped our customers greatly reduce their workload. By offering online appraisal ordering, automatic report status updates and electronic delivery of the final appraisal product, we are able to eliminate hassles associated with this process. We provide our clients with:
Short Turn-Around Times

High-Quality Appraisal Reports

Online Status Reports

Electronic Ordering and Delivery

Competitive Pricing

The Option to pay by credit or debit cards
Also we do often times accept measurement assignments. When you are selling your home it is important to know how big your home is (right?). If you have had a garage conversion or an addition, or believe that your tax records may not be accurate. If you are selling your home and have any question about the size, ask your realtor if you should have your home measured by Canfield Appraisal Services.
We do appreciate your time and business.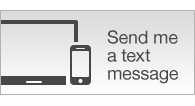 More news...
This service is supplied by Bankrate.com and is protected by copyright and owned by Bankrate.com.
---
Today's Rates
| Mtg Loan | Rate | APR |
| --- | --- | --- |
| 30-yr Fixed | 4.03% | 4.16% |
| 15-yr Fixed | 3.27% | 3.44% |
| 1-yr Adj | 2.74% | 3.4% |
* national averages
The Water Cooler by Appraisal Scoop:
&nbsp
Real Estate Appraisers Optimistic About Future: Appraisal Institute Survey
7/21/2013 6:51 AM
CHICAGO (July 17, 2013) – More than three-fourths of U.S. real estate appraisers are very or somewhat positive about the demand for their services over the next one to two years, according to an Appraisal Institute survey released today. Eighty... Read More
&nbsp
Solidifi successfully launches EXTRAordinary Appraiser Program to the mortgage industry
7/21/2013 6:51 AM
BUFFALO, N.Y., July 11, 2013 -- /PRNewswire/ -- Solidifi, the country"s third largest independent provider of residential real estate appraisals and appraisal service provider of choice for 50% of the top 50 lenders in the U.S., turned the spotlight on... Read More
&nbsp
Agencies Issue Proposed Rule to Exempt Subset of Higher-Priced Mortgage Loans from Appraisal Requirements
7/21/2013 6:51 AM
WASHINGTON— Six federal financial regulatory agencies today issued a proposed rule that would create exemptions from certain appraisal requirements for a subset of higher-priced mortgage loans. The proposed exemptions are intended to save borrowers time and money and to promote... Read More
&nbsp
Senate Bill to Abolish Fannie and Freddie Hits the Floor
7/21/2013 6:51 AM
A bill to abolish the two government sponsored enterprises (GSEs) Freddie Mac and Fannie Mae will finally be introduced today after months of preparation. Although not widely believed to be passable in its current form, any iteration is likely to... Read More
&nbsp
The appraisal profession - Looking ahead, the current system needs some enhancements
7/21/2013 6:51 AM
GUEST AUTHOR: William Pastuszek, MAI, SRA, MRA heads Shepherd Associates, Newton, Mass - See more at: New England Real Estate Journal Network. Do you remember how you became an appraiser? Did you have a friend in the business? A mentor?... Read More
&nbsp
10 Tips for Brokers to Help the Appraisal Process - Appraisal Insight Blog
7/21/2013 6:51 AM
REPRINTED FROM APPRAISAL INSIGHT BLOG - AUTHOR: Vic Knight has been a licensed real estate broker in North Carolina since 1984. He"s also a Certified General Appraiser in the state and is past president of the North Carolina Association of... Read More
&nbsp
Market Challenges - Adopting an Offensive Playbook
7/21/2013 6:51 AM
GUEST POST: Sally Carothers, SRA, FRICS, Chief Appraiser, CU Appraisal Services, LLC. Founding board member of the Ohio Coalition of Appraisal Professionals (OCAP) As we move towards the middle of 2013, there are there are several key economic indicators to... Read More
&nbsp
Stiffed Appraisers Go After Chase - Working RE Magazine
7/21/2013 6:51 AM
Guest Author Isaac Peck is the Associate Editor of Working RE Magazine and Marketing Coordinator at OREP.org, a leading provider of E&O insurance for appraisers, inspectors, and other real estate professionals in 49 states. He received his Bachelors in Business... Read More
&nbsp
Appraisal Institute: How Landscaping Can Impact Home Values
7/21/2013 6:51 AM
Source: Posted By susanne On May 19, 2013 @ 1:06 PM In Business Outlook,Real Estate Information,Real Estate News,Real Estate Trends,Today"s Top Story The Appraisal Institute recently advised homeowners to properly maintain their landscaping, which can significantly affect property values. "If... Read More
&nbsp
U.S. Senate Candidate FINALLY Pays 2005 Residential Appraisal Fee
7/21/2013 6:51 AM
Mass. GOP Senate candidate pays 2005 appraisal fee by Steve LeBlanc Associated Press / May 16, 2013 BOSTON (AP) — Republican U.S. Senate candidate Gabriel Gomez said he has paid an eight-year-old, $1,000 bill for an appraisal on his Cohasset... Read More
---